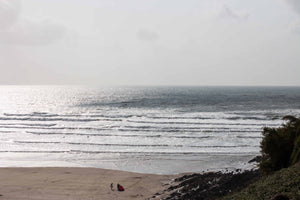 Surfing, Yoga and dryrobe at Saunton Sands
We recently spent the day with some blogger friends of ours, Jessica Skye​ and Kitty Cowell​, for a stay at Saunton Sands Hotel​. The girls got the full Devon experience - yoga on the beach plus an introduction to surfing from Walking on Waves Surf School​.
Surfing And Yoga At Saunton from dryrobe on Vimeo.
Check out some of favourite photos from an awesome day outdoors.
Thank you to Jasmine Bennett for the yoga session!
"Can not wait to go back again, the salt water, the fresh air and such a fun way to work out. I feel SO good after two days in the sea. I'm now kinda hooked on surfing." - Kitty
"Drop what you're doing and head to the coast - you won't regret it! Had such a nice break from the city, surfed and turfed, got cosy with dryrobe!" - Jessica