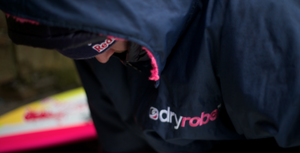 Cotty does the Big Wave World Tour
The green light has been given- Tomorrow (Sunday the 22nd) we will see the first Big Wave World Tour event of the year go ahead in Getxo, Basque Country. The Punta Galea Challenge is the only European stop on the tour and the first event to be held as both the Chile and Peru events were cancelled due to lack of swell.
The Big Wave World Tour was founded by legendary big wave rider, Gary Linden. The tour describes itself as "an international surfing phenomenon that organizes the best big wave riders in the first-ever big wave surfing league. The tour showcases the world's top surfers and local standouts as they battle extreme conditions, and each other, in a season long battle to become the next Big Wave World Champion." The Tour organisers closely monitor the weather patterns for ideal conditions and the surfers are given just 72 hours notice to arrive at sanctioned big wave competition sites around the world. To set the BWWT event apart from the traditional contest format, and to ensure that risk is rewarded, the top scoring ride of each competitor is doubled. All events are paddle-in only, and the contest wave height is a minimum of 30ft with waves greater than 50ft preferred. This event isn't for the faint hearted, which brings us to our next point. Cotty.
North Devon local and Dryrobe team rider, Andrew 'Cotty' Cotton is getting straight in there, in heat 1 of the Punta Galea Challenge. It's a six man heat including Nic Lamb and California's Nathan Fletcher, 2012 Billabong XXL Ride of the year winner. We had a chat with Cotty earlier today for some news on his weapons of choice, and how he is feeling pre-contest.
"I'm taking 2 boards, a 10'0 Al Merrick mega gun and a 10'6 Rob Vaughn- both are quad set up and I'm using the stretch FCS fins. I'll probably ride the 10'6 as it's better in fatter waves and paddles amazing!" Not only is our man feeling confident about his boards, but he seems to be pretty well prepared mentally ahead of tomorrows contest- "I'm in a really good place with my surfing, there's no pressure, I just want to enjoy it and charge. I feel really lucky to have this opportunity to compete in a BWWT event. Super stoked."
We couldn't be more excited to watch Cotty competing with the worlds best- right where he belongs. He has had a wild year and we can't wait to watch him top it off in Getxo tomorrow.
You can watch the contest live HERE from 7am local time tomorrow. Check out Cotty's Winter Sessions entry from Nazare earlier this year HERE.