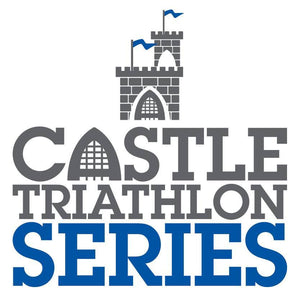 dryrobe sponsors Castle Triathlon Series
This year we are supporting the Castle Triathlon Series as an official sponsor. On Monday the 23rd of May we were at Castle Triathlon's Pop-Up City Triathlon in London. As well as sponsoring the changing area, we also had a stand selling dryrobes and really enjoyed the buzz of the city atmosphere.
Last weekend we were at the second event of the Castle Triathlon Series at Lough Cutra Castle in Galway, Ireland. Being a bank holiday weekend and also the first weekend of half term for a lot of the country the event was heaving with competitors and families alike.
Lough Cutra is one of the most impressive and imposing castles in the Castle Triathlon series. The history of the estate can be traced back to 866AD, and the castle itself looks out over the 1,000 acre lake, which is the largest privately owned lake in Europe. The scenery at Lough Cutra is absolutely stunning and as much an experience as taking part in the race. 
A truly inspiring young man named Bailey Matthews with Cerebral Palsy was also in attendance at this event and completed his second Castle Series Triathlon. Use the hashtag #bemorebailey to follow his amazing story.
We have a full calendar of events this year, travelling all over the country to be at different races & events. It's always fun to be involved in these races as we get to meet the people we made and developed the dryrobe for. After Lough Cutra, Castle Triathlon moves on to Cholmondeley Castle in Cheshire on June 26th, then to the Festival of Endurance at Hever Castle on July 10th, Castle Howard on the weekend of July 23rd and 24th. Then there's a hop across the Channel to the Chateau de Chantilly in France at the end of August, and the season closes back at Hever Castle in September. 
As an official sponsor of Castle Triathlon Series, dryrobe is extremely proud and excited to be a part of these awesome events.